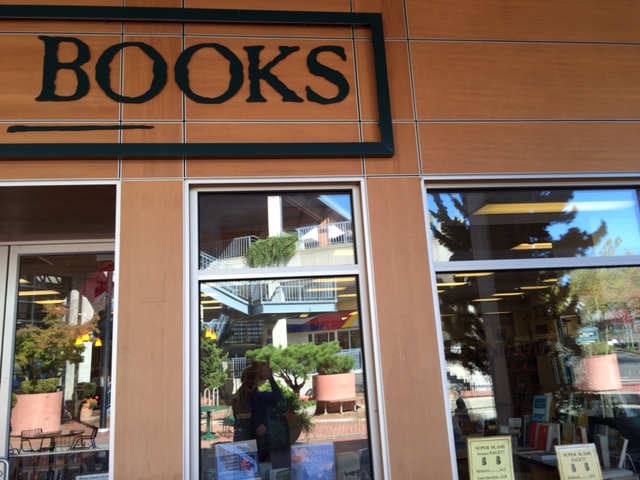 For several years I have been writing a book.  Well, I have been talking about writing a book, thinking about it, taking classes, attending seminars and I've even designed the cover of my book.  Except the book never gets written.
Now I am clear: I am NOT writing a book.
I am not writing a book because I like to write.
I have two shelves of books written by my friends.  What I have learned is that they spend very little time actually writing.  I have helped them review the editing, discussed the merits of the m-dash versus the n-dash and the oxford comma.  Then there are the design decisions – serif, sans serif, Georgia, Helvetica or even the stodgy Times new Roman.   Spacing, pictures, designs oh my.  So many decisions.
Self publishing, quasi self publishing, small specialty houses or even the perceived status of the NEW YORK publisher.  Don't forget your Library of Congress number.
You wrote the book and now you have to get the endorsements.  People who haven't even seen the book are writing about how wonderful it is.  Of course you wrote these endorsements yourself. So guess here you have a chance to actually write.  You are writing about your own book and attributing the quote to someone else.  Of course you really want someone famous and well regarded to write the blockbuster quote that will put you on the map and make you famous.
Somehow, miracles of miracles, eventually there is a real book.  You got the box of books delivered.  How exciting.  You take a picture of the stack and post on social media.   You are now a real author with a real book.
Next is the book launch.  Or launches if you will.  You work really hard and enlist your friends to help you throw the party of the century to help you launch your book.  You practice signing your name in sharpies.  You sign with a flair.  Such fun.  You just know you are going to sell hundreds of books and your hand will get tired.  Oh, don't forget the pictures.  Everyone who buys your book gets a picture of the two of you holding your book.  I have an album of pictures of me with my author friends.    You repeat this in every city you have ever lived in and some you have not but your best friend from college does.
Now the kindle edition which your also promote. Amazon reviews from everyone you know.  Somehow you are now a best selling author according to some list.  If you haven't made a list, make one up.  You set up a web site and a Facebook page so you can have more exposure for your wonderful book.
Now, best-selling author that you are, there is the speaking tour.  You speak to every meeting of clubs, networking groups, service clubs, and churches or wherever you can find two or more gathered.  You are probably not getting paid and you pay your own travel expenses.  But, you know you'll make up for it by the number of books you sell.  Don't forget to bring a friend to work the back of the room to help you sell books.  You did
So at one time you actually wrote.  Then you became an author and engaged in all these activities that have nothing to do with writing.
I admire my author friends.  I help them promote their book.  I buy their book and I even host book-signing events for them.  This is not intended to disparage their efforts in the least.  I am a fan and I applaud them.  I know that for them all this is a labor of love.
As for me, I have decided that I like to write and that is what I am going to do — for now.  I have three active blogs that I spend very little time promoting and yet people find them anyway.  Sometimes I even get feedback from people who enjoyed my writing.  I have something to say and I want to continue to use my voice
Will I write a book someday?  Maybe.
For now I am content to just be a writer.